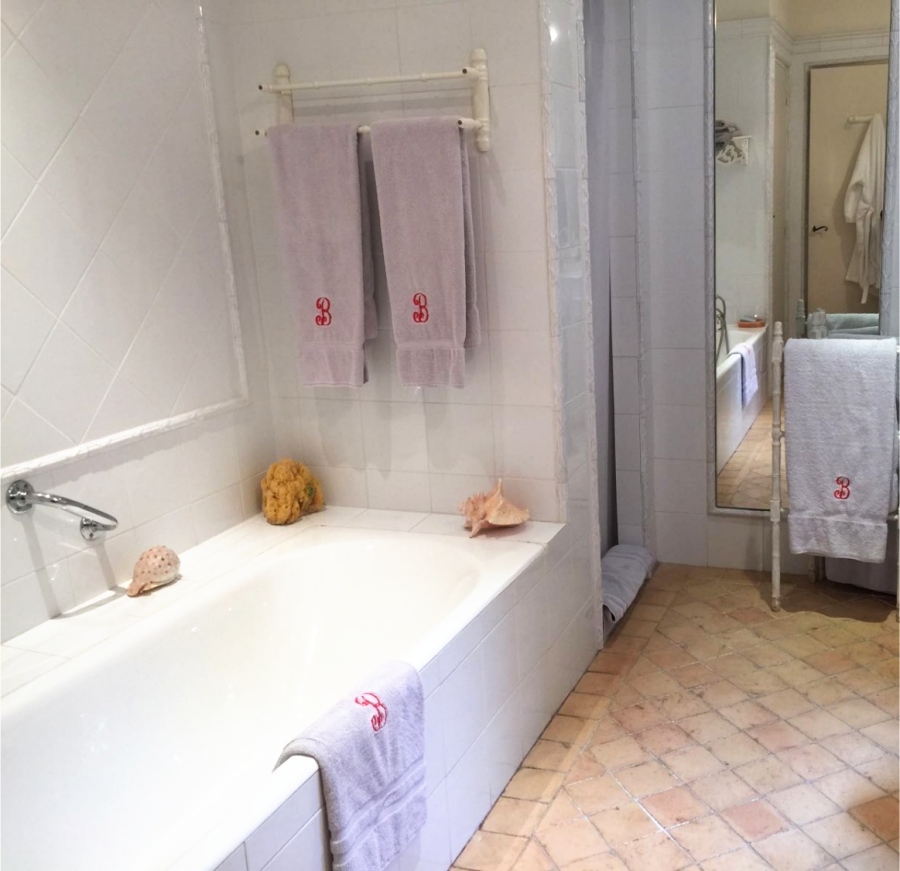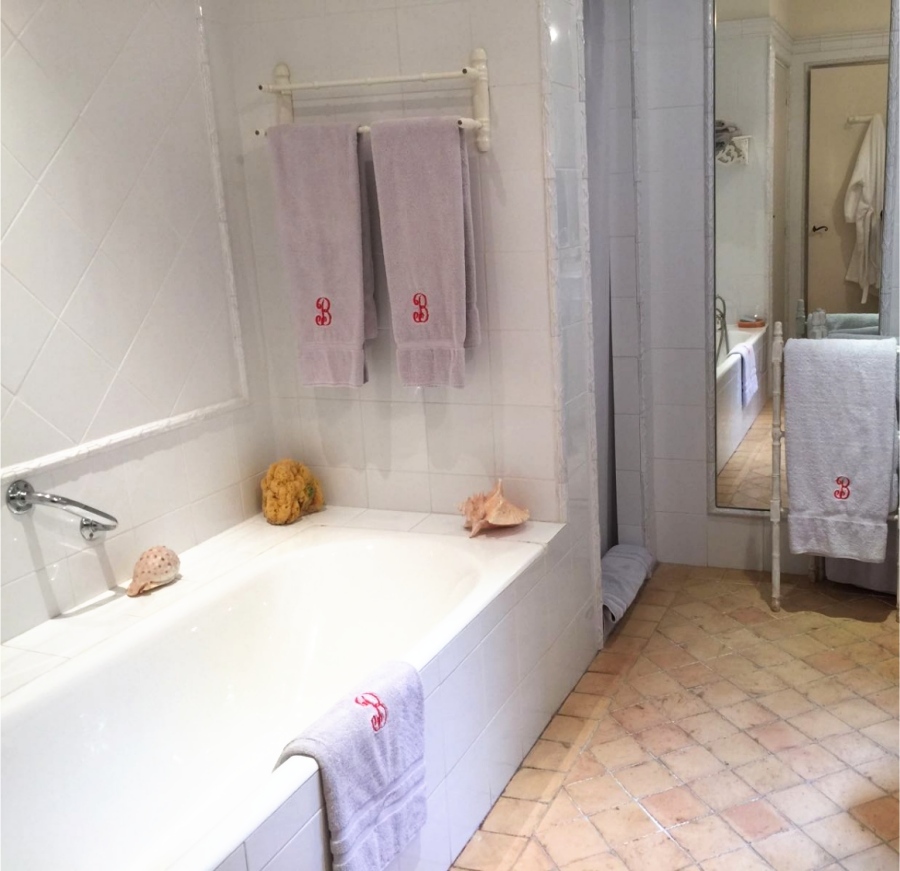 Description
This distinct and spacious bedroom features a terrace with direct private access to the garden.
Comfort
It is a tranquil boudoir with large double bed (160cm). Comfortable bathroom with bathtub, separated shower room, sink and water-closet. Includes : television, Wi-Fi network, hair dryer, bathrobe and minibar.
Personality
Decorated with period furniture and beautiful fabrics. The adjoining en suite is comfortable and well appointed.