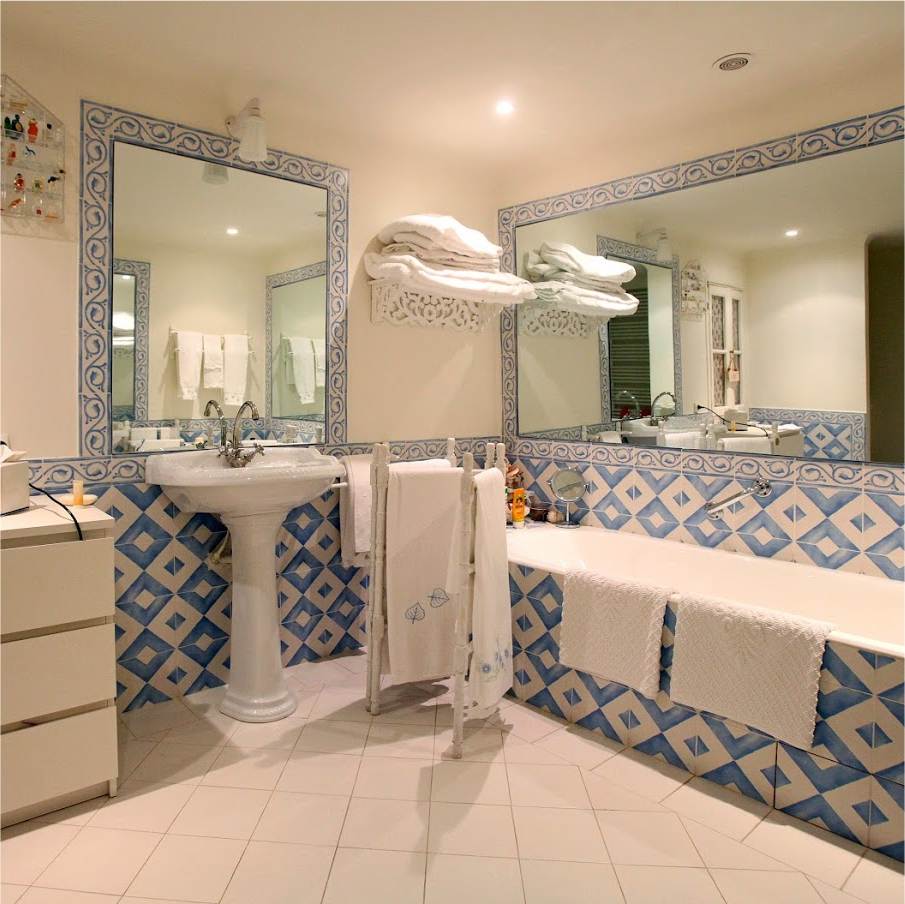 Description
It is a charming boudoir with vistas out onto the colourful terraces and beyond.
Comfort
Twin beds, pretty pastel bathroom en suite with bath, sink and water closet.
Includes : television, Wi-Fi network, hair dryer, bathrobe and minibar.
Personality
This fabulous large bedroom expresses a feeling of tenderness with soft pastel tones and enticing queen bed veiled in pretty boutis quilting.